Best makeup tricks for women over 50
·beauty
Learn the makeup keys to use on your behalf and get off years off.
Sandra Cárcel
Responsible for the fashion and beauty section
Updated to
Makeup is always an ally in our favor to disguise and cover imperfections, and enhance what we like most about our face. But it can also become our enemy if we Don't know how to use it well from an age, as it ages. That is why Gisela Bosque, National Makeup artist of Sephora Spain, reveals to us the best tricks that will get rejuvenated.
The most sought after manicures to hit with nails in autumn
5 simple keys that will completely change the result:
If you get more wrinkled when applying the makeup base, it's because you skipped this important previous step. The first softens the skin and diffuses the stains and lines of expression. In addition, of course, make the makeup last longer.
Forget about the ones that promise maximum coverage and pass on to the smoother and lighter ones, as long as they enhance luminosity. If you have a pink subtone, much better. Forget the very tanned finish, add up years.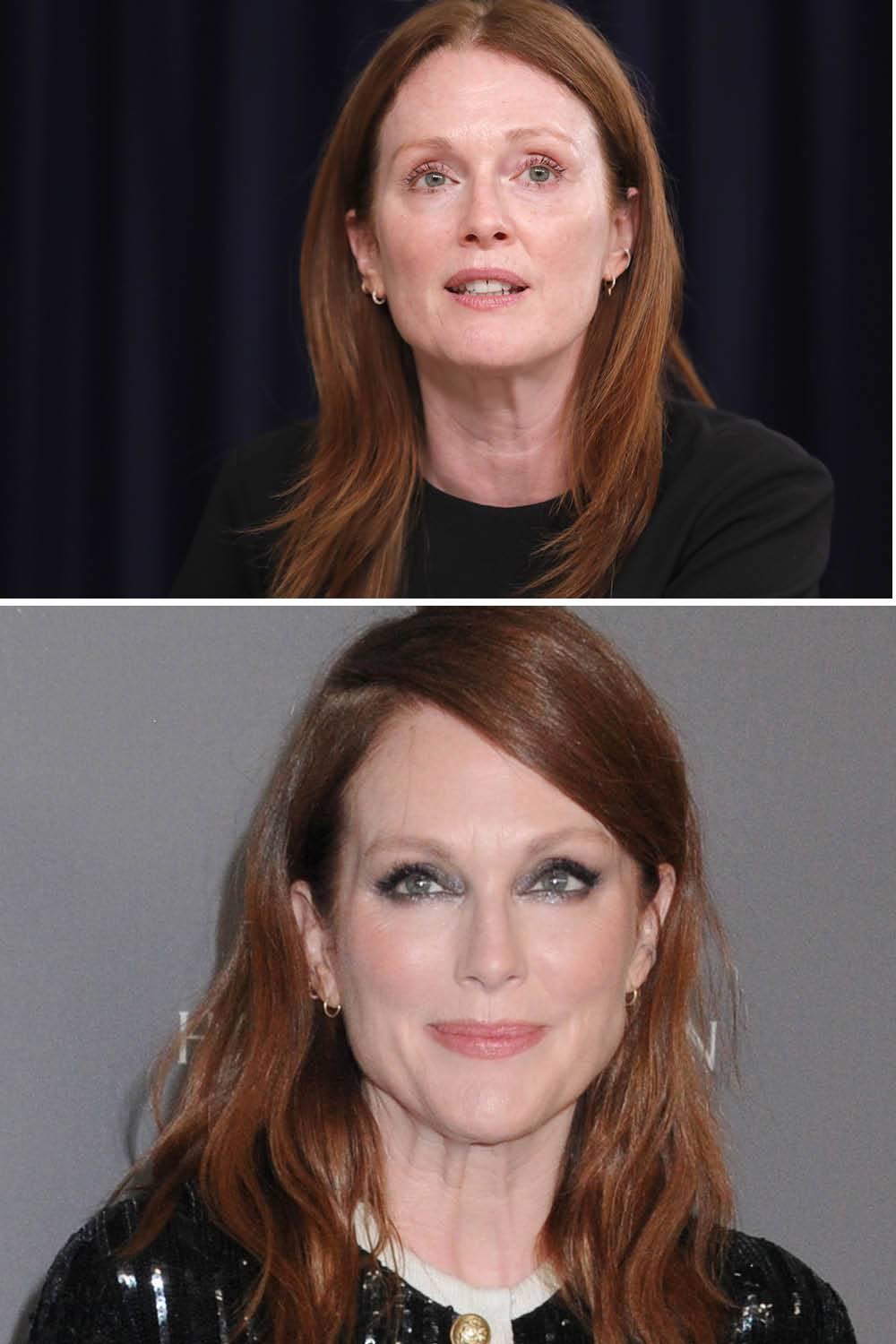 If you're the one who abuses the corrector, you have to forget about him the way you're doing. The corrector should only be in the lacrimal area, without carrying it to the whole contour, and remove it from the rooster's legs. However, the illuminator should be present in your makeup and apply it to the arch area of the eyebrow. Just forget about the gloss!
Over the years, hair loses color, thickness and strength also in the area of the eyebrows. Therefore, shaping, filling and slightly increasing the color intensity of the eyebrows is essential.
The most important thing about coloring is not to exceed it. To do this, blur as much as you can, until there is almost no product left. If it's creamy formulas, it's much better. At the same time, its use is ideal for illuminating the face, as it brings freshness to the complexion.
Cerrar galeríaDesplegar galería
First
Buy
It prepares the skin with this first one that instantly reduces the signs of tiredness thanks to its "touch of light" effect that refreshes the skin, softens the imperfections and provides that touch of luminosity. In addition, it has a citrus aroma that gives that energy chute. (39.99 euros), by Becca Cosmetics
Makeup base with low cover
Buy
A long-lasting makeup base of ultra-natural finish. Thanks to its formula enriched with extracts of anti-pollution algae and hyaluronic acid of natural origin, hydrates the skin for 12 hours. (17.99 euros), by Sephora Collection
Ana de Armas' favorite lipstick to complete a natural makeup
Liquid luminator
Buy
This golden pink dreamy illuminator favors all shades of feet, and powers that most natural light. A luminous and radiant effect without visible brightness. (36.99euros), by Charlotte Tilbury
Corrector.
Buy
Tarte's iconic corrector returns with an ultra creamy semi-mate formula, which provides greater hydration for 24 hours. (26.99 euros), from Tarte
Cream coloring
Buy
This cream blush facilitates its application, and achieves a natural and luminous result. Your perfect ally not to add up years and look more favored. (EUR 23,99), from fentity beauty
5 face masks to repair your skin in record time this autumn and winter
Eyebrow pencil
Buy
Micropigmentation effect thanks to its 3-pointed applicator that mimics the natural appearance of the eyebrow, which traces ultra thin lines simulating natural hair. Available in 4 different tones. (EUR 28.99), from benefit