Made up for Miss Mundo and brings Rosario unpublished brand cosmetics
He made up for Miss Mundo Argentina and in the marriage of Lionel Messi and Antonela Roccuzzo, is an exclusive representative of an international cosmetics brand that is only sold in a shopping throughout the country, registered her own and now she is played by another that also alsowill tip in Rosario.That without neglecting that for nine years a makeup school has been handled and that by its passage store Álvarez 1582, in front of the Pringles Square and where it fuses teaching, figures of national stature have passed.
Analía Gauto is the visible face of the study that bears his name and although with extensive experience, a new horizon is drawn to be a pioneer in the city: "My project is to continue with my brand and with this always bring the premium lines morerecognized worldwide ".The space is exclusive to the German Kryolan, in her opinion "the best professional brand" and the one that opened the doors to the world Messi.And from January the vedette will be Inglot, of Polish manufacturing.The idea is to raise the commitment to maintain a center of excellence in Rosario at the height of the great international capitals.
According to Analía, his makeup school is the largest in the province and shares a similar title with another nationwide."There are no other schools so large and so complete throughout the territory," he said in dialogue with Punto Biz.In fact, she was a pioneer in giving virtual classes when the pandemic was still distant and five years ago patented an exclusive use of use for the premises, whose sale exploded in 2020 and has already marketed more than one million units.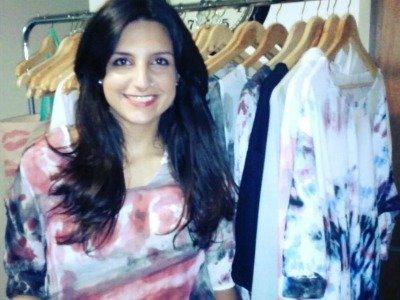 Analía started working at home and today with her makeup professional agency employ more than 20 alumni.Of course the growth was gradually, but values each step taken because it allowed it to install its brand and consecrate presence in the local and national scene.Proof of this are their participation in the Miss Mundo Argentina contest between 2013 and 2018 as an official makeup artist and that its study has been selected for the marriage of the Rosario Astro and to attend destination weddings.
"While my first school was put in nine years, Messi was a before and after, but all the girls I have made up have recommended me.We have a very prestigious clientele here in Rosario and at the country level, "he confided.He added: "I traveled many times to Mendoza to make up for destination weddings, mostly Brazilian brides who choose to marry here with a more intimate celebration, but I have also done it for the country with that plan".Analía considers that "it has no roof" and highlights the work of the entire staff, fundamental to lead the segment.