The 'unittification' of the beauty deluxe: the rechargeable cosmetics
The best thing about beauty products is that they not only enter your eyes.Apart from its effectiveness, they can dazzle you by its aroma (beyond perfumes), by its texture (it can cause its use to become an experience) and, of course, for their fascinating appearance.
Specialized signatures are aware and have been able to create authentic delights that, in addition to pampering our skin and offering us an optimized image of ourselves, we are glad.The limited editions of the great makeup entities are postulated as the best example, with their perfect balance between efficacy and a packaging so careful that you feel you have a treasure in your hands.Be honest, surely you've ever thought: "How am I going to use something so ideal?"
Although entities make an enormous effort to improve their good practices in relation to the environment, in our status as consumers, we are often not able to identify them easily.The use of raw materials with an ethical origin, the efficient transformation of its factories, the choice of recycled components for their containers, the elimination of microplastics ... However, the option of Beauty spare parts is something that is not escaped.
Among the advantages of refill cosmetics, a limited demand for raw materials, a lower weight weight (which optimizes their transport), a reduced production of waste (by reusing part of the packaging) and savings in your budget for care for care for care stands out.
This option is not something new, but finally it seems that it is generalizing.There are cosmetic entities that were conceived respecting the environment, but others, marked by their luxurious nature, have rethink their containers to join this necessary trend.Also in the makeup area.
Prepared to discover them?
The success of the most responsible lipsticks
Lipsticks are the most popular rechargeable product within the Make Up category.Perhaps the first option that comes to mind are the Rouge G, from Guerlain who, although they presented themselves as a whisk in Beauty key, the truth is that they were pioneers in the idea of investing in a jewel housing (36 euros) and renewingOnly the color bar once finished (33 euros).There are a thousand different combinations (limited editions included, such as the spring pearl glow collection) and all are compatible.The plus?You can do it unique recording your initials.
Comprar en Sephora
Fashion and beauty allied to carry the codes of the Maison Givenchy to the bag.Create your le rouge, from Givenchy (Lip bar 26.99 euros, housing 13.99 euros, sight), it is a real pleasure.You just have to choose a container inspired by catwalk references (you can wear it in your belt, select one decorated with studs or those that show iconic prints ...).Once the pigment runs out, you have the option to bet on a different tone.
@kingsleygoalman My Physics Teacher in Last Year of High School.Doue used to eat to the class and wouled ask us t ... https: // t.CO/2G4FELJNCH

— Khan_Abbas_20🇦🇫🇨🇳 Wed Jul 21 07:12:20 +0000 2021
Comprar en Sephora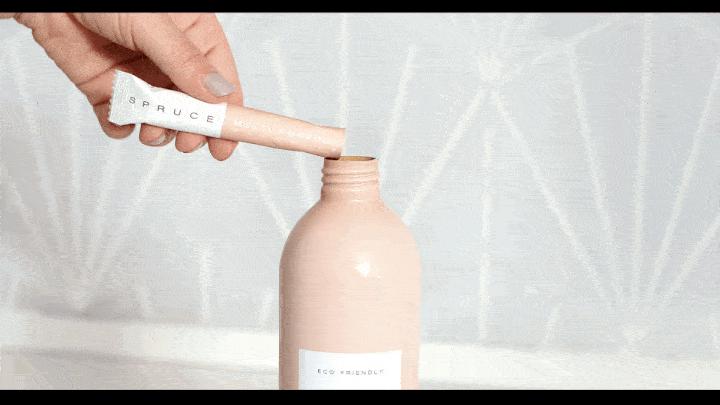 Hourglass was already born with the intention of changing the most luxurious beauty game rules.With a cruelty-refree character since its origins, most of its catalog is Vegan and have op.Refillable Confession Lipstick Duo Sculpture (39.99 euros full bar, sight) is its best example.Rosie Huntington-Whiteley, Gala González or Nieves Álvarez have already fallen to this option that has 30 compatible tones (25.99 euros the recharge).
Comprar en Sephora
One of the latest brands to bet on this lipsticks format has been Charlotte Tilbury with his collection The Look of Love.Includes four tones, fresh and luminous, in a rechargeable design to be able to enjoy in an infinite way of the pink gold housing with flashes.The new nude of The Look of Love (35 euros in Asos).
Comprar en Asos
Re refill's face face formulas
There are two product categories that highlight: the makeup bases in Cushion format and color.
Among the makeup funds, we love Dior Prestige Le Cushion Teint de Rose, by Dior (86.45 euros).It is a hybrid between a Teint Fond and a facial treatment, inspired by rose petals.Hydrates, maintains great modulable coverage and contains a SPF 50.Once finished, you can optimize your luxurious packaging with a new recharge (80 euros).
Comprar en El Corte Inglés
Another alternative within the formats with pad is Everlasting Cushion SPF50 / PA +++, of Clarins (41 euros, only the recharge 29.60 euros, Eigha).It is ideal to maintain hydration, correct, protect from pollution and solar radiation while providing a brightness plus without leaving shine.It has six different options and an eco-responsible case that allows you to change tone as your brunette progresses.
Comprar en Sephora
Kjaer Weis is from the luxury brands that includes respect for the environment in his DNA.Take care of the skin and the planet through high quality formulas in containers that are also characterized by presenting in spare parts.In Laconicum you can get its Cream Bush Iconic Edition (49 euros, the 40 euros recharge), a cream blush with 95% organic ingredients.
The entire Beauty de Hermès collection maintains the philosophy of recharging its formulas.The blush Rose Hermès Silky Blush (68 euros, the replacement is 42 euros) is a powder option with a silky and semi -swimming finish that adheres perfectly to your cheeks.The case, manufactured in Italy, is a work of art that you will take care to reuse to satiety.
Sustainability at the point of Miranda)
The best thing about the Palette Eye Shadow, Mac,.Our favorite is Pro Palette Eyeshadow X 4 (7 euros), which is compatible with the shadows with long -term metallic effect Dazzleshadow Extreme (Pro Palette Refill Pan), from Mac (15 euros/ u u.).
Another option is the one proposed by the artistry firm, whose spare parts are "blocking".The key is to acquire the signature color, artistry (20.85 euros), with a mirror included, and select one of its five color harmonies, called quantum shadow replacement. or.).All are versatile and allow a multidimensional effect.Once you run out, you can venture to make up your eyes with a different option.
In addition, eyebrow references do not stay out of this trend.Perfectly Defined Long-Wear Brow Pencil, by Bobbi Brown (40 euros in El Corte Inglés), is a large long-term ally, available in seven colors, composed of emollient waxes and with a versatile brush.It is perfect to shape a defined form of water and sweat.The best?Since last year you can get your Refill (29 euros).
Comprar en El Corte Inglés